Natracare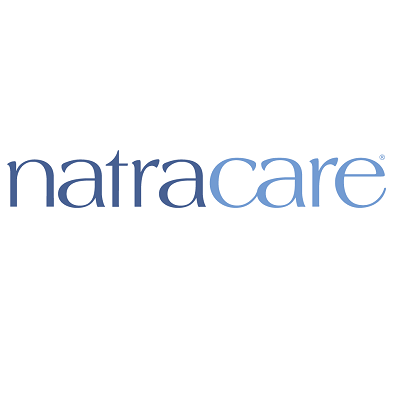 Natracare is a leading brand of feminine hygiene products first founded in 1989, and trusted by women around the world for comfort and confidence. Made from 100% natural and organic biodegradable materials, Natracare sanitary pads and tampons are better for your body and the planet. All Natracare products are vegan approved.
Natracare is an award-winning company committed to ethical business operations; the brand empowers women to make healthier personal care choices that leave a softer footprint on the environment. Company founder and winner of the 2008 Women in Ethical Business Award, Susie Hewson, believes in meeting the highest environmental and safety standards. Browse the selection of Natracare products available online at Faithful to Nature, and put your trust in this excellent, eco-friendly personal care range.
is so much better for your health and for the planet; be sure to educate and empower yourself about this important choice.
Natracare
Be kind to your body and to the planet by saying goodbye to plastics, perfumes and chlorine, with our organic and natural range of tampons, pads, liners and wipes. Our brand was created in 1989 as a response to the environmental and health issues of dioxin and plastic in feminine hygiene products. Our range is made from certified organic and natural materials, 74% of these come from renewable resources, they contain no plastics, latex, perfumes, or petroleum-derived polymers, they are totally chlorine-free and over 90% biodegradable and compostable. Natracare is committed to give 1% for the Planet because we see ourselves as being the same as, not separate from, the ecosystems that sustain us. Most humans have a tendency to take without giving back and that mindset has caused a lot of destruction. To us, 1% doesn't seem like much of a price to pay to keep Mother Nature thriving.
View Product Range
Protecting Your Health
Each material contained in our products is non-allergenic to help prevent irritation and soothe intimate skin, they shed zero fibre (we championed the issue of fibre loss back in the 1990's!) and we use the safest possible 'Totally Chlorine Free' method to clean and purify our organic cotton and pulp making our range 100% Chlorine Free.
Protecting the Environment
Over 45 billion menstrual products are used every year and are made of roughly 90% plastic. Natracare products are made from renewable, biodegradable and compostable materials. They work just like other brands, but unlike plastic products, ours won't be polluting the earth for the next 500 years. They are gentle on skin and on the planet.
No animal testing
A vegan lifestyle isn't just about food. Many period products are tested on animals and have poor welfare standards. Our products are 100% vegan, in ingredients and process, designed to proactively care for animal welfare. By choosing Natracare you protect your health and you care for animals.
Sustainably Sourced
Pesticide use in farming is linked to ill health such as infertility and birth defects. At Natracare we only use organic cotton certified to the Global Organic Textile Standard (GOTS). Choosing organic reduces your exposure to pesticides, its healthier for you, workers and the planet.
Natracare