The Earthchild Project
Earthchild Project
The Earthchild Project
The Earthchild Project is a Non-Profit Organisation operating in the Western Cape, South Africa. They offer complimentary education to under-resourced schools with a focus on the environment, health and self-development. They work in eight schools in two townships in Cape Town – Lavender Hill and Khayelitsha. Their approach to education is holistic, focused on health and wellbeing, life skills and the environment through different programmes integrated with the schools' curriculum. They do this mainly through yoga and meditation, organic gardening and environmental education.
View Product Range
Living Classrooms
They're turning existing classrooms into 'living' interactive learning environments. Working together with the teachers during class time, they bring a holistic and experiential approach to education into the classroom.
Extra Murals
Extra Mural Clubs are held every week after school. They are an opportunity for The Earthchild Project to work with smaller groups of mixed aged children. This includes the Eco Warriors Club, Young Women's Club and Yoga Clubs.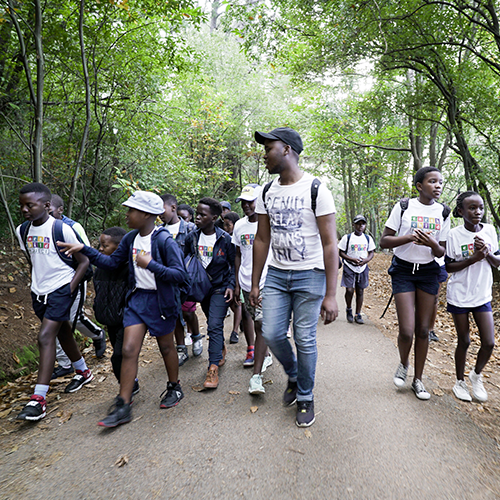 Eco-Explorers
Through the Eco Explorer hikes and camps, they aim to inspire Grade 7 learners to connect with and learn about nature, as well as empowering them with life skills such as teamwork, leadership and communication. Ultimately, growing future environmental leaders who become changemakers in their communities.
Teachers Wellness
Teachers play an important role in the lives of our children. Their task is to impart knowledge, support, inspire and be a positive role model. The Teachers Wellness Convention empowers teachers with the knowledge and tools to manage their stress and improve their health and overall well-being.
The Earthchild Project