Nurture By Metagenics
Nurture by Metagenics
It's our mission to empower you to nourish yourself and others, to optimise your health and lifestyle choices, in order to experience your ultimate vitality. We're passionate about helping you to embrace health and wellness, by providing outstanding nutrition and lifestyle support, through a brand that embodies trust, transparency and accessibility for all. The focus is on you, giving you the knowledge, skills and motivation to take your health into your own hands. To create a community of like-minded individuals with a common goal in mind. We value honesty, integrity and reliability above all else by embodying the Metagenics quality difference. We test every single ingredient that goes into our formulas and we test every batch made. We formulate, based on sound scientific research, and we guarantee what is on the label is what is in the bottle.
View Product Range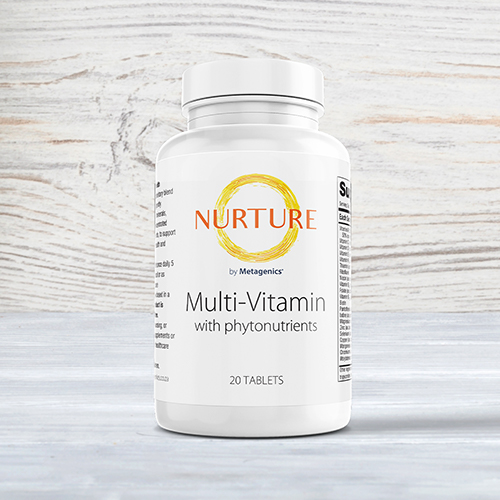 Reliable & Transparent
This fast world is full of excess and shortcuts and lacks substance and purity. We embody the Metagenics Quality Difference so we test every ingredient that goes into our formulas. We formulate based on sound science-based research and we guarantee what is on the label is what is in the bottle.
Empowered Customers
At Nurture we aim to support our customers in your journey to feeling well and living your best lives. We strive to offer effective options that suit your needs and value for money. We empower you regarding your own health and offer support through a community of like-minded people.
100% Pure
Nurture only uses the best quality ingredients sourced from around the world. There are no hidden ingredients or poor quality fillers in our products. We go beyond just complying with the strictest industry standards. All of our manufacturing processes are third party checked and certified.
100% Nourishment
Ensuring you are receiving the best possible nutrition will enable you to function at your best so that you can achieve your full health potential! What's on the inside matters and it shows on the outside. Invest in your health today and you'll reap the benefits in the future.
Nurture By Metagenics